24 Hour Emergency Plumber
Plumbing & Heating Technologies, LLC, your New Jersey plumber, handles all plumbing projects from small to large scale in the New Jersey area. Our plumbing experts have experience in many different environments, performing home plumbing repairs, installations, troubleshooting in any commercial setting.
Sewer Line Cleaning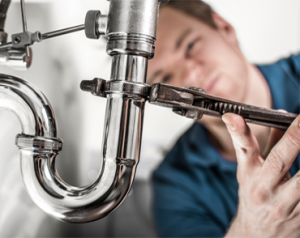 At Plumbing & Heating Technologies, we offer New Jersey Homeowners high-quality sewer linecleaning services at a value that has kept customers coming back for years. We guarantee all work performed and offer our services 24 hours a day, seven days a week. Our licensed New Jersey plumbers undergo continuing education and training to ensure that we are always current on the latest industry developments and products.
Water Filtration Systems
Water conditioning units are available for bacteria remediation, metals, pesticides, radiological, and volatile organic problems as well as for visual and sensory problems like staining, hardness and odor. At Plumbing & Heating Technologies, our water filtration specialists will sample the water in your home to determine if there is a problem and then design the appropriate water treatment system to remedy the problem
Schedule Now!
If you are looking for a plumbing, heating & air, home air quality and kitchen & bathroom renovation Company, then give us a call today at 732-272-5334 or complete our Service Request Form.
Schedule Now!