Water Filtration Systems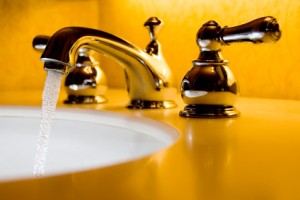 Water conditioning units are available for bacteria remediation, metals, pesticides, radiological, and volatile organic problems as well as for visual and sensory problems like staining, hardness and odor.
At Plumbing & Heating Technologies, our water filtration specialists will sample the water in your home to determine if there is a problem and then design the appropriate water treatment system to remedy the problem.
Proper design, installation, and maintenance is important because your water must have proper filtration and ozone concentrations high enough to maintain an adequate residual in order to treat bacteria and/or viruses.
Your water should always be tested for bacteria and/or viruses prior to drinking or use. Moreover, water conditions change from season to season and therefore, it is recommended that you have your water tested periodically by a qualified professional.
Plumbing & Heating Technologies specializes in all types of Water filtration systems for your New Jersey home.
Our Water Filtration Services include:
Water Filtration Systems
Water Filtration System Repairs
Water Filtration System Installation
Schedule Now!
If you are looking for a plumbing, heating & air, home air quality and kitchen & bathroom renovation Company, then give us a call today at 732-272-5334 or complete our Service Request Form.
Schedule Now!